PREMIUM MATERIAL - Made from high quality see-through acrylic material that contains UV stabilizers which preserves clarity over time and prevents yellowing; Enjoy excellent clarity and unobstructed viewing of your avian neighbors from your home.

DETACHABLE FEED TRAY - Comes with a detachable feed tray that makes it easy and convenient for you to clean the bird feeder and refill the feeder with fresh seed without removing the entire feeder; A divider design to hold 2 difference kinds of seeds for different types of bird species.

MOISTURE REMOVAL SYSTEM - Features precise laser-drilled drainage holes, it effectively drains water in the tray after rainy and snowy days, which keeps the tray dry and prevents mold; Its proper size helps drain out the water but prevent seeds falling through.

STRONG SUCTION CUPS - Comes with 3 strong suction cups, enhances the stability and prevents unwanted bumping against the window; It's also easy to install on transparent windows or take down to other places, allows the feeder to be placed out of reach of rodents.

With Partitioned Seed Tray-DIMENSION - Overall product dimension: 7.8" (L) x 3.8" (W) x 7.2" (H); Perfect for finch, cardinals, woodpecker, jay, bluejay, blue bird, robin, goldfinch and more other wild bird varieties; Absolutely a good gift for kidies, bird watchers, elderlies, pet owners, or nature lovers.

With Seed Tray-DIMENSION - Overall product dimension: 7.8" (L) x 4" (W) x 7.5" (H). With sloping roof and front door, the bird feeder provides a perfect shelter for birds even in bad weather.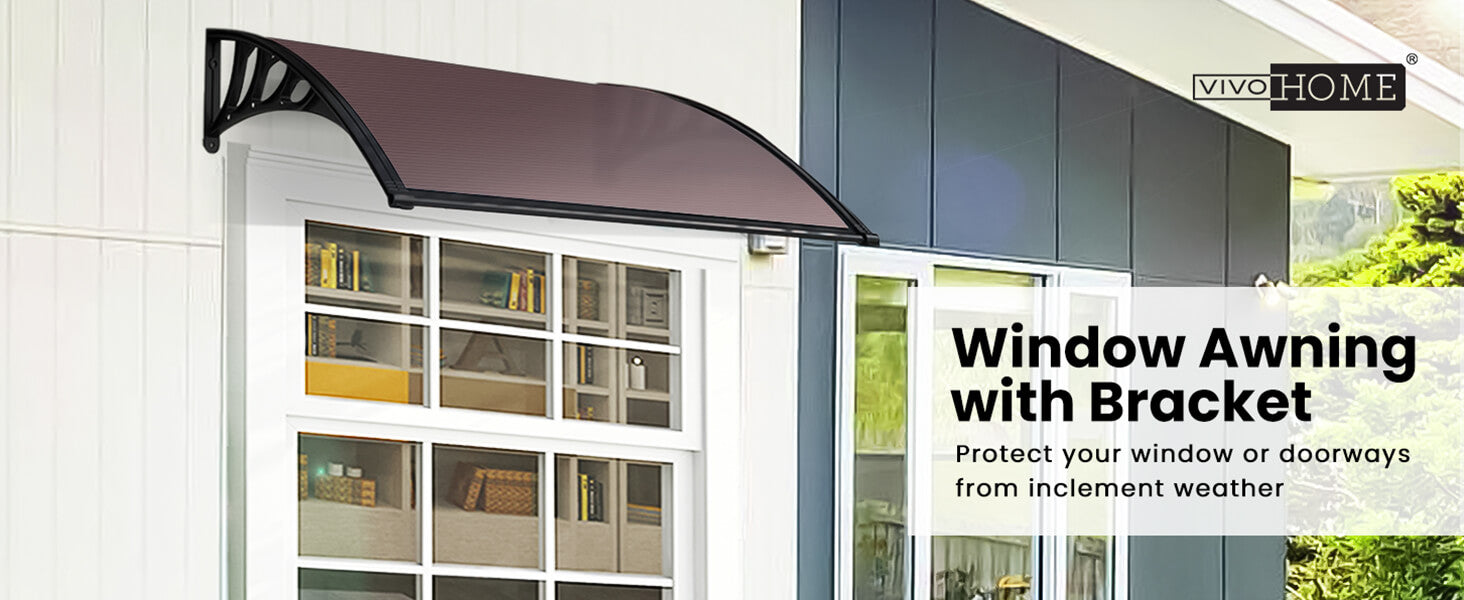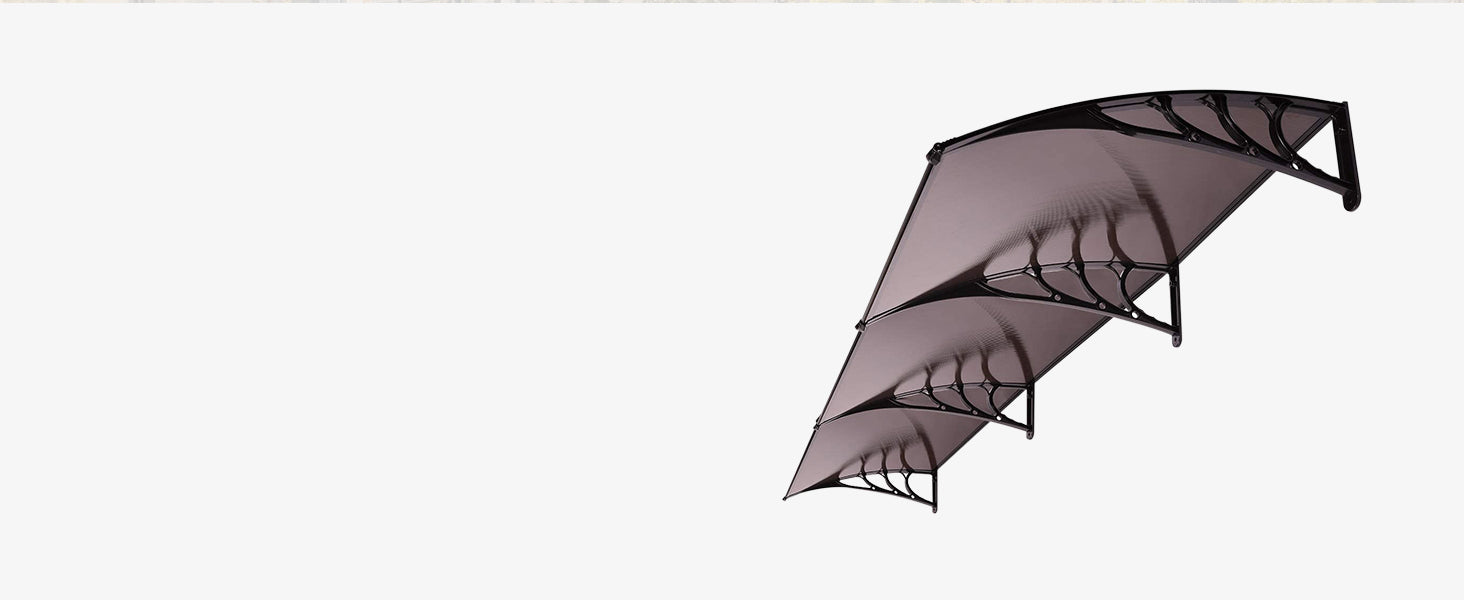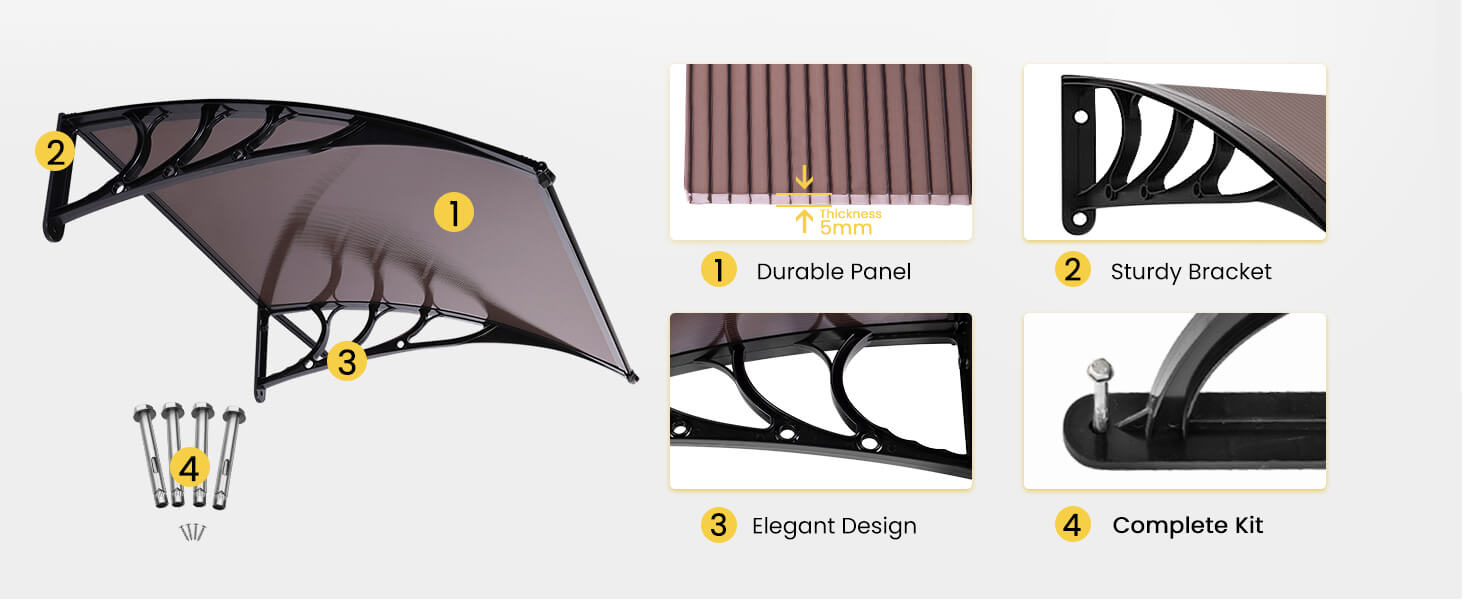 Frequently Asked Question:
Q: Can squirrels get into this or knock it off the window?
A: Designed with a sloping roof and to be placed out of the way, squirrels will have a difficult time reaching any foo. And if they do, you'll be able to see them from your living room.
Q: Do the seeds stay dry when it rains?
A: It may be wet after rains, but it will dry quickly because of the drainage design.
Q: How big are the drain holes?
A: The holes are laser-drilled, which are big enough to drain out the water, but small enough so seeds don't pass through.
Product information:

Package Dimensions:9.7 x 9.3 x 5 inches
Item Weight:1.5 pounds