What You Should Know and How to Prepare for Halloween in 2022
Carving pumpkins, colorful candies, and wearing freaky costumes are some long-standing traditions of Halloween. There is no doubt that it is one of the most exciting times of the year.
However, before you don your costume, have you ever thought about how did this holiday come to be the way that it is today? We've gathered some ideas that will help you know how to prepare for Halloween and enjoy it.
Halloween is thought to date back to a Celtic tradition of 2,000 years ago, originating with the festival of Samhain. Samhain was one of the four main festivals of the Gaelic calendar that marked the end of the harvest season and the beginning of the winter. They believe that it's the day when the veil between the world of the living and the dead was the thinnest as they thought that summer would bring harvest while winter would bring death, which symbolizes a cold and dark season.
By the 8th century, November 1 was named by Pope Gregory III as All Saints' Day, a time to honor all saints, and incorporated some of the traditions of Samhain. And the night before All Hallows' day, October 31, became All Hallows' Eve. With time going by, All Hallows' Eve was eventually shortened to Hallows' Eve, which then became Hallowe'en and ended up as Halloween.
It wasn't until the late 19th century and early 20th century when immigration to the U.S. had blossomed, especially the mass Irish and Scottish immigration, did Halloween and its customs take hold and formed into the Americanized version we know today. And in the 20th century, the religious and superstitious aspects of the festival were weakened obviously, and more and more parties and community activities were held on Halloween.
Celebrating doesn't mean that you must go out with a lot of people. This might not be an option if you're simply not in the mood, or if you have to follow certain quarantine restrictions. If you decide to stay at home on Halloween, there are some ideas for you

Decorate Your House
Setting up the mood for Halloween is important! You can decorate your house with your family or friends and neighbors with some spooky decorations, like plastic spiders, witch brooms, fake spider webs, and all kinds of Halloween inflatable series. Let your imagination run wild to make your house the most noticeable one on the street.
Cook
After finishing your decoration, you may want to enjoy or learn to do some Halloween food. The teams of pumpkin carvers, candy makers, and cake decorators will inspire you to make a dessert yourself. Imagine how surprised your family will be after they see the creative dessert.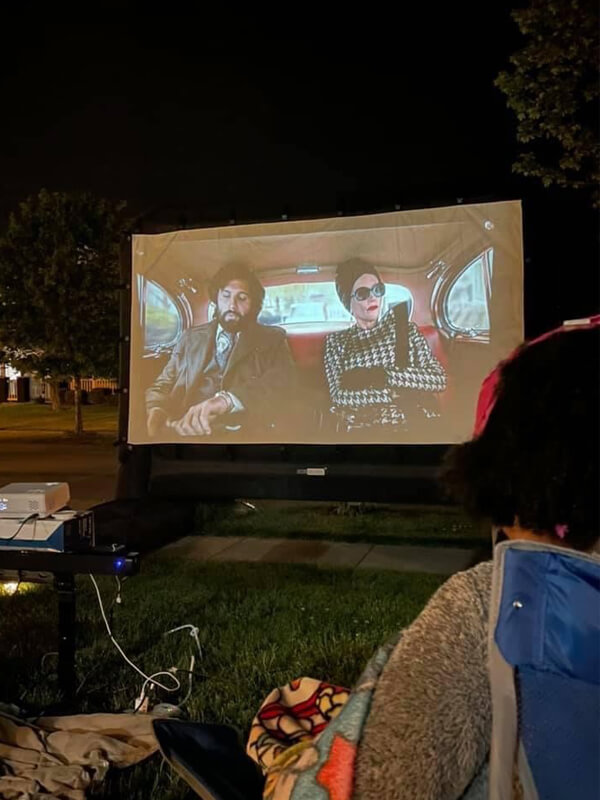 Watch Horror Movies
Will you feel bored at home? It's time to take out your wild Halloween projector to watch the horror movies with your family or friends and enjoy the dessert you made. Believe me, no one can refuse to binge eat while watching the movies! The outdoor projector screen with your wild Halloween projector will help you achieve it. If you are scared to watch horror movies, classic movies are also good choices for you.
Also, if you'd like to enjoy Halloween outside, here are also some suggestions.
Have a Trip
Travelling is always the best way to spend holidays. On Halloween, you can even go somewhere that has connections with Halloween.
Trick or Treating
Trick or Treating-the ultimate activity for Halloween night. No matter you are a kid or an adult, you can wear your costume and go from door to door to search for Halloween candies.
Now that you have known the full history of Halloween and have some preparations, we're sure you're ready and excited to celebrate it. We do hope you can enjoy Halloween with our recommendations.